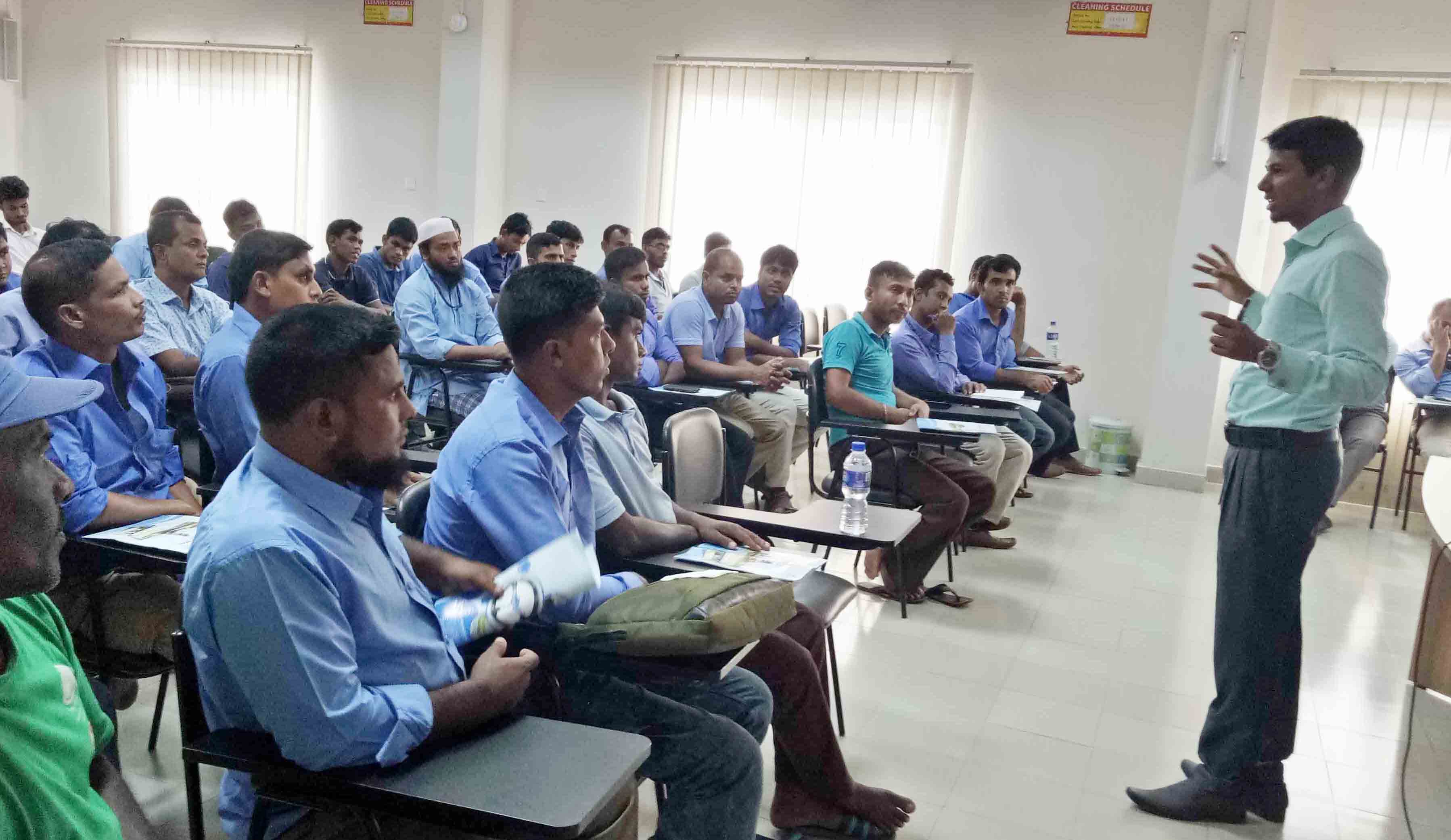 Driver & Mechanic Training Awareness
Road Accident is most unwanted things to everyone but nowadays it has becomes a major problem for our society causes of road accident are many and the main reason of road accident is driver's carelessness & ignorance, mechanical problems in vehicles are also responsible for it
In our society most of the driver has no enough idea about traffic rules & regulations, fewer of them are teenager's they don't have enough experience to know how to drive in unsafe condition & that causes of road accident. A huge number of vehicles of our country are old & also without fitness, these vehicles have mechanical problem and sometimes these problems are also being responsible for the accident,
Because of being major problems, we have to find out the solutions of road accident, one of the best solution is Driver & Mechanic Training Awareness,
Most of the automobile company in Bangladesh arranged driver & mechanic training awareness program to provide skilled & Efficient driver to ensure the road safety & reduce the road accident, hereby ensure road discipline, comfortable & efficient traffic management, knowledge to diagnoses and repair simple faults, carry out repairs and adjustment on engine Components, transmissions, steering, brakes, controls and automotive electric system in common makes of commercial vehicles & cars,
Drivers & Mechanics Awareness Training Objective-

1. To Direct communicate with the end user.

2. To Knowledge shearing

3. To upgrade the advanced skill within the drivers

4. To reduce the road accidents and save Company's costly vehicles, property and lives

5. To build highly skilled and efficient Drivers

6. To provide the ultimate solution with the product knowledge and the maintenance issues.

7. To connect the lope with the experience driver & mechanic with new.